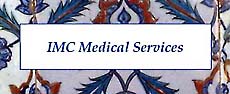 Health Care in the USA
For a long time, citizens of countries around the world have been seeking health care in various European countries like England, France, Germany and Switzerland. Meanwhile, the USA has been the undisputed world leader in providing health care to its citizens and visitors. Most of the advancement of medical technologies and treatments have been made in the USA.
Did you know that the USA is less expensive as far as hotel accommodations, transportation, food and hospital services than most European countries? Patients from countries around the world have been missing the best and most economical health care money can buy by not seeking treatment in the USA.
If you are considering medical treatment abroad, the medical staff at International Medical Care can help you.
International Medical Care, Inc.

Located in beautiful, sunny Southern California, IMC is affiliated with the best specialists and leading medical facilities like the world-renowned UCLA Medical Center in West Los Angeles. We have access to the latest, state-of-the-art in medical technology.
The very best American physicians using the most recent developments in the medical field and the finest hospitals and universities are available to you through the services of IMC.

Complete Review Of Your Medical History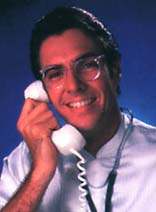 The finest American physicians and the hospital representatives, working in alliance with IMC, will study and review your medical requirements before your arrival in the USA, and will coordinate the best possible treatment for you.
IMC will prepare a report that includes treatment plan, length of stay and cost.
IMC will consult with your personal physician at home to discuss your complete medical history.

IMC Areas Of Medical coordination
Surgeries of vital organs such as Kidney, Heart, Lung, Liver and Pancreas.
Otolaryngology and cochlear (inner ear) implants
Oncology and Hematology
Pediatrics and Cardiovascular Pediatrics
Plastic and Reconstructive surgery
Internal Medicine and Diabetes
Orthopedics and Physical Therapy
Ophthalmology
Neurology and Neurosurgery
Obstetrics and Gynecology
Laser surgeries, Hair implant, Weight loss programs and rehabilitation
Dermatology and skin care
Dentistry
We Are Available 24 Hours A Day
IMC staff is available 24 hours a day for assistance and help with any concern you might have. IMC will do whatever is necessary to ensure that you are getting the best possible care.
When You Return
IMC will put together a complete package for your personal physician at home detailing your follow-up care, medications and a translation of the procedures performed in the USA.
Your personal physician can contact IMC at any time to address any concern that may arise.
Home | Medical Services | Client Services |
Medical Tourism | Executive Physical Programs | Sightseeing | Southern California Links
Medical Questionnaire | Contact Us | No Frames
---
Copyright © 1998, International Medical Care, Inc.

Email comments and suggestions to International Medical Care, Inc.

This page was last updated June 24, 2008
and is located at https://www.internationalmedical.com/medical.html