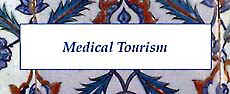 Sightseeing Tours
These tour packages are only a sample of the sightseeing we can arrange for you and your family
Tour 1 -- Shopping Tour


Tour includes:


The Beverly Center
Melrose Avenue
Rodeo Drive in Beverly Hills
Westside Pavilion (optional)
Downtown Los Angeles Garment and Jewelry Distric
The large warehouse area
Fashion Island (Newport Beach) (optional)
Tour 2 -- Disneyland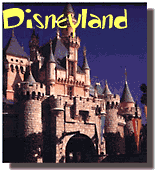 Experience the fun and the excitement at the happiest place on earth.
Visit the park that opened in 1955 as a dream-come-true by animation visionary Walt Disney.
Enjoy more than 60 major attractions in different locations, each one has its own theme and restaurant. Feel the magic of Fantasyland, Frontierland, Tomorrowland, Adventureland, Mickey's Toontown, Splash Mountain, Matterhorn Bobsleds, Pirates of the Caribbean, Indiana Jones adventure and much more.

Tour 3 -- Universal Studios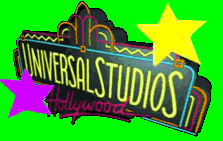 You will tour one of the largest film studios in the world and experience movie magic.
The Universal Studios Tour in open-sided tram buses will bring you face-to-face with movie "experiences" such as Earthquake, the shark from Jaws, an avalanche and even an appearance by the original King Kong.
The park features spectacular shows such as Wild West shows, Waterworld , Backdraft, E.T., and much more. Enjoy the excitement of many rides that are based on films like Back To The Future and Jurassic Park.
Tour 4 -- Los Angeles City Tour
Explore Downtown Los Angeles and Olvera Street.
Visit the three major theaters of the Music Center including the Dorothy Chandler Pavilion which is the host for the annual Academy Award presentations (the Oscars).
This tour will include Hollywood and the Mann's Chinese Theater where movie stars leave their print in cement in front of the theater.
Explore Beverly Hills, the home of celebrities, and the famous Rodeo Drive where you can shop at the top class designer label boutiques.
The tour will continue to Westwood Village and UCLA Campus, and you will enjoy the Canyon drive to the top of the hills with wonderful city views.

Tour 5 -- Movie Stars' Homes
In this fascinating tour we will drive you by many homes and estates of the famous stars who live in Beverly Hills and Bel-Air. You will see and feel the lifestyle of Barbra Streisand, Kirk Douglas as well as Elvis Presley ,Walt Disney and much more.
Home | Medical Services | Client Services |
Medical Tourism | Executive Physical Programs | Sightseeing | Southern California Links
Medical Questionnaire | Contact Us | No Frames
---
Copyright © 1998, International Medical Care, Inc.

Email comments and suggestions to International Medical Care, Inc.

This page was last updated June 24, 2008
and is located at https://www.internationalmedical.com/sights.html