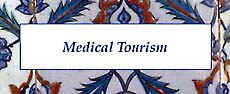 Tour 6 -- Knotts' Berry Farm
Enjoy the magic of Knott's Berry Farm and the many rides, shows and attractions:

GHOST TOWN: The Timber mountain Log Ride, Calico Railroad, Butterfield Stagecoach and the Calico Mine Ride.
CAMP SNOOPY: Red Baron, Grand Sierra Railroad and the Rocky Road Trucking Company with the mini 10-wheelers for kids.
FIESTA VILLAGE: The Montezooma' s revenge, Carousel, Grand Slammer, Tampico Tumbler and the Jaguar with the ancient mysteries of the temple.
THE BOARDWALK: Hammerhead, Boomerang, Kingdom of the dinosaurs, Sky Jump and the Windjammer with the dual-track racing coaster.
WILD WATER WILDERNESS: You will cool off with Bigfoot Rapids.
Tour 7 -- San Diego and Tijuana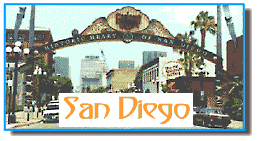 Travel along the scenic coastline and explore the second largest city of California.
Visit the old town, the Seaport Village, San Diego bay and Coronado Island.
San Diego is famous for its zoo, the Wild Animal Park, the Beach Areas and the Sea World of California.
And there's more...have a fiesta in colorful Tijuana, Mexico, the legendary border town with shopping, dining and wagering on Jai Alai, the Mexican native game which dates back to Aztec times.

Tour 8-- Sea World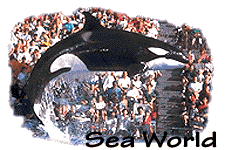 You will have a full day of exciting activities and a fascinating experience at the Bermuda Triangle Show watching the magnificent sharks.
You will also visit Shamu--the world's most famous whale, penguins, and turtles. You will be nose to nose with polar bears, beluga whales, walruses and harbor seals at the Wild Arctic.

Tour 9-- Combination Tour of Sea World and Tijuana
Tour 10-- Combination Tour of Universal Studios and Los Angeles City Tour
Tour 11-- Combination Tour of Universal Studios and Movie Stars' Homes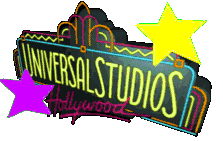 Extras
Upon request, we can arrange for the following:

Hotel accommodations at the hotel chain of your choice, for example, Hilton, Holiday Inn, Marriott, Ramada, or Sheraton. We can also recommend exclusive, more intimate hotels such as the UCLA Tiverton House, the Westwood Marquis Hotel and the Beverly Wilshire.
Apartment rental for one month or more.
Auto rental.
Airline Reservations.
Business meetings with selected clients as requested.
Your Tour Guides:
Tours are provided by OSKAR J'S Sightseeing Tours and its famous Red Car Trolley.
Important:
International Medical Care Inc. and Oskar J's Sightseeing Tour Inc. are responsible only while passengers are traveling on its operation and act only as agents and do not assume liability for damage, injury, loss, accident or delay due to any act or default of any other company or persons engaged in transporting the passengers or rendering any other service, or carrying out the arrangement for any tour, or by act or default of any proprietor or servant. The right is reserved to decline or accept any person as member of any tour, and to cancel or alter the tour if circumstances require it.
All itinerary tours subject to change without prior notification, according to traffic or weather conditions.
Oskar J's Sightseeing Tours is fully insured and licensed. CA TCP 4603 PS ICC MC255628

Westwood Village...one of LA's hot spots by night!
Find out about the other tours!
Home | Medical Services | Client Services |
Medical Tourism | Executive Physical Programs | Sightseeing | Southern California Links
Medical Questionnaire | Contact Us | No Frames
---
Copyright © 1998, International Medical Care, Inc.

Email comments and suggestions to International Medical Care, Inc.

This page was last updated June 24, 2008
and is located at https://www.internationalmedical.com/sights2.html