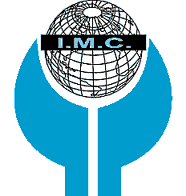 International Medical Care, Inc.
If you have a health problem, you do not need to worry about how to get the very best treatment in a foreign country. We understand your needs, we speak your language, and our personnel are available to handle all aspects of your stay. Relax and have the confidence that IMC is available to meet all of your needs.
International Medical Care, Inc.
11901 Santa Monica Blvd.
Suite #550
Los Angeles, CA 90025 USA

Tel: 310-435-3302
Fax: 818-591-2713

E-mail: emailimc@aol.com
Home | Medical Services | Client Services |UCLA Medical Center and other facilities
Medical Tourism | Executive Physical Programs | Sightseeing | Southern California Links
Medical Questionnaire | Contact Us | No Frames
---
Copyright © 1998, International Medical Care, Inc.
Email comments and suggestions to EMAILIMC@AOL.COM
This page was last updated on June 24, 2008