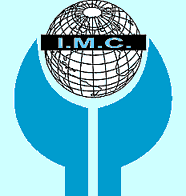 Your home away from home
Background and experience of IMC
∑ Prior to the establishment of International Medical Care, Inc. (IMC) in 1992, Dr. Amir Elosseini, the president of IMC, had his medical degree from Alexandria University, School of Medicine and finished with his training as a general practitioner in 1980.
∑ Dr. Elosseini traveled to the United Arab Emirates where he worked for 3 years. In 1983, he traveled to the USA where he studied marketing at UCLA and had a 5-year working experience with the Saudi Embassy in the field of Middle Eastern patients services. Dr. Elosseini managed the Saudi Arabian health office in Los Angeles from 1988 to 1993. Through his working experience, Dr. Amir Elosseini acquired intimate knowledge of patients, referring procedures, and the treatment facilityís needs for information, staff support and patient services.
∑ In 1992, IMC established an affiliation with St. Vincent Medical Center followed by an exclusive agreement with UCLA to the end of 2000.
∑ For over 8 years, International Medical Care, Inc. has demonstrated the ability to meet and exceed the operational functions of patient support at UCLA. We assisted UCLA in managing the phenomenal expansion of the services provided for Middle Eastern patients.
∑ We have established operation roles, services procedure, job classifications and intensive training for our personnel to meet and exceed the goal of UCLA in providing excellence in medical care as well as services. We have and continue to strive to achieve excellence in patient care.
∑ We assisted UCLA in developing direct relationships with the medical offices of various Arabian Gulf Embassies and top officials in Kuwait, Saudi Arabia, United Arab Emirates, Qatar and Oman. We assisted UCLA in establishing a contractual agreement with Kuwait Embassy for transplant patients, which resulted in over 40 transplant patients in 5 years.
.
∑ Our relationship with health officials and physicians in the Arab Gulf Countries provides an essential support from the mother country in
∑ We assisted UCLA in arranging meetings with top officials in UAE, Kuwait and Saudi Arabia in 1994, 1995 and 1996. Meetings with top officials in Qatar, Kuwait and UAE were arranged in 1998. In 1999 we arranged meetings in Oman and Qatar.
∑ In the year 2000, we assisted UCLA in raising funds for the liver transplant program.
∑ We assisted Cedars Sinai in arranging meetings with top officials in UAE, Kuwait, Saudi Arabia and Qatar in 2001.
∑ We assisted USC Medical Center in arranging meetings with top officials in UAE, Kuwait and Qatar in 2001.
∑ We arranged meetings for UCSD Medical Center with officials in different embassies in Washington DC in 2002, 2005 and 2006.
∑ We arranged meetings for UCSD Medical Center with top officials in UAE, Saudi Arabia and Qatar in 2005. Meetings with top officials in Kuwait and Oman were arranged in 2006. In 2007, we arranged meetings in UAE and Kuwait.
∑ Through the years, while working with St. Vincent, UCLA, Cedars Sinai, USC and UCSD Medical Center, IMC introduced several marketing programs such as Government Sponsored Patients Program, Private Patient Care Program, the Medical Tourism Program and Fund Raising Program as well as the Visiting Physician Program.
∑ IMC coordinated several visits to the Gulf area for world-class physicians from UCLA, Texas Medical Center, Cedars Sinai Medical Center and USC University Hospital.
∑ The goal of this Visiting program is to improve the health care provided within the Middle East countries, educate their physicians as well as screening patients in order to efficiently coordinate their visits to the USA and reduce unnecessary visits.
∑ This program proved to be the most efficient marketing tool to enhance the relationship between the referring entities in the Middle East and the Medical Centers in the USA.
∑ Our records show that most of our patients are government sponsored. However, our records also indicate a significant increase in the private pay patientsí activity, which insure the health and the long-term prospects of this program.
∑ During our business engagement with different Medical Centers, we learned how to understand a clientís needs and communicate them to the medical staff and/or to the marketing office. This is accomplished without acting directly or indirectly as an agent of the Medical Center or the client.
∑ Because our staff consists of physicians and personnel from the Middle East, we can easily understand and relate to Arabic patients and their sponsors. We had great success in that regard during the last 10 years.
∑ IMC established various extensive contacts in the Middle East and other parts of the world, including health officials, government and private hospitals, physicians, travel agencies and a long list of satisfied former patients.
∑ IMC has the following Middle Eastern and European Representatives:
Saudi Arabia: Dr. Suliman Al Habib Medical Center. (Please refer to our brochure).
United Arab Emirates: Dr. Khamis Al Husseiny at Dubai Police Polyclinic.
Kuwait: Dr. Ahmed Motawi, Director of Hadi hospital.
Egypt: (Dr. Mustafa El Wakeel Policlinic).
Qatar: (Mr. Saeed Al-Hajri -Ali Bin Ali Bureau.)
Oman, Bahrain, India and Pakistan: We have established local relationships with referral entities and we are still in the process of selecting and appointing proper representation in each country.
Athens: Manos travel system and Elina Holiday S.A. (Representations for our Medical Tourism Program).
Budapest: Vista travel center, Tradesco Tours and American Express Hungry Ltd. (Representations for our Medical Tourism Program.).
∑ Our staff consists of 7 physicians, 2 patient relations coordinators and one office administrator. The staff has demonstrated good experience in medical translation and interpretation; monitoring hospital stay and 24 hours on call for emergency situations at UCLA medical center for more than 8 years.
∑ During our business engagement with different Medical Centers, we have demonstrated our ability to hire additional staff, as needed, in order to provide the best possible services to our patients. We have also demonstrated our ability to immediately respond to unscheduled visits and requests. We fully understand the needs for patient-specific situations, we have female physicians to help female patients and our office staff handles all the issues pertaining to the patientís request for extended coverage.
∑ IMC designed special materials to help the patients such as:
1-Medical brochures, videotape and web site describing our patient services.
2-Medical Tourism brochure describing our program for travelers
3-Organ Transplantation Guide translated in Arabic.
4-Pre & post organ transplant instructions translated in Arabic.
5-Cultural orientation notes to help the medical center staff and the patients.
6-Patientís Guide for the families during their stay in Los Angeles & San Diego.
7-Operation manual to help our new employees understand our operation and to improve the quality of care provided to our patients.
∑ We usually assess the patient satisfaction by communicating directly with the patient and the sponsor; using our checklists and direct supervision by the office director.
Services provided by IMC

A. Marketing
1) Identification of contact persons who have influences over referrals or who could provide introduction to high-level government, community, and industry officials.
2) Meet with high-ranking officials and describe IMC services and its relationship to the medical center.
3) Researching referral patterns and market forces affecting referrals.
4) Identification of opportunities to enhance the medical centerís image and reputation among key constituencies.
5) Distribution of professional literature regarding IMC and the medical center, including regular mailings to embassy officials and other key contacts.
6) Respond to potential marketing opportunities presented to the medical center, as
assigned.
7) Make visits to Embassy diplomats in Washington D.C. to discuss their experiences with the medical center and to identify opportunities to enhance referrals.
8) Host visits by Embassy diplomats in California by identifying most appropriate embassies and individuals to invite, scheduling visits, assisting with establishing itineraries, making travel arrangements, transporting visitors, presenting gifts, and arranging social events.
9) Identify threats to the medical centerís reputation, referral relationships, or ethical standards.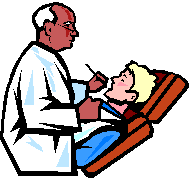 B. Patient support services
1) Responding to inquiries regarding the medical center and medical treatment available. Arrange for a report that include treatment plan, length of stay and approximate cost.
2) Scheduling appointments at the medical center and arranging admissions.
3) Provide assistance to patients in making transportation arrangements with qualified insured licensed transportation companies.
(e.g. air transportation, ground transportation, emergency transportation).
4) Assist patients in arranging transportation from and between airport, hotel, and the medical center.
5) Arranging any unique medical needs (e.g. private duty nursing, caregivers,
equipment, etc.).
6) Providing assistance and information to families regarding directions, information regarding entertainment, facilitating hotel accommodations, and keeping them informed regarding the patientís medical condition.
7) Arranging for any unique dietary requests.
8) Providing translation services for any medical literature, regulations and announcements.
9) Providing 24-hour interpreter services.
10) Coordinate follow-up appointments, home care, and maintain communication between the medical center and patients upon their return to home countries, when necessary.
11) Provide patient escort services in reaching appointment locations and at follow-up and ancillary testing sites, if needed.
12) Identify potential issues that may affect patient satisfaction and resolve them as soon as possible.
13) Respond to patient and staff issues affecting patient satisfaction or how medical care is rendered.
14) Work cooperatively with the hospital administration in resolving patient and/or staff issues involving patient care or patient satisfaction.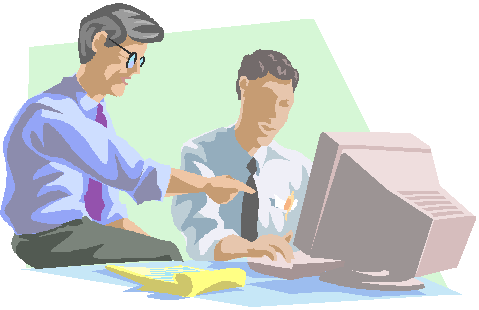 C. Administrative Support
1) Provide culture orientations and other educational programs for the medical center staff.
2) Provide written materials describing IMC, cultural issues, and referral procedures for the medical center staff.
3) Provide advice regarding the desirability of associating with particular vendors, consultants, referral representatives, and officials.
4) Identify the most significant operational difficulties affecting patient or sponsor satisfaction and recommended solutions.
5) Identify potential projects or persons that could further serve the medical centerís interests.
6) Meet regularly with the hospital administration to update them on status of all projects and to relay information about opportunities and system improvements.
7) Attend meetings that could affect patient or sponsor satisfaction, as well as routine meetings to describe IMC services and learn
important news affecting patients or their sponsors.
8) Remain available to all the medical center staff and faculty to discuss any of their issues, concerns, recommendations, or experiences
regarding the clinical, administrative, or personal needs of international patients.
9) Assist in establishing procedures for resolving international patient grievances.
10) Maintain computerized records of patient\staff issues and patient data.
----------------------------------------------------------------------------------
Visiting Physicians Program
Since 1992 IMC have been working as the providers of marketing services, patient support services and administrative assistance to various hospitals and medical centers in southern California. Through the years, we introduced several marketing programs such as Government sponsored patients, Private patient care as well as the Medical tourism programs.
Several governments, private hospitals and medical care facilities in the Middle East have requested the introduction of a comprehensive program for visiting physicians. The goal of this initiative is to improve the health care provided within the Middle East countries, educate their physicians as well as screening patients in order to reduce unnecessary visits to the USA.
The Visiting Physicians Program is designed to offer the services of world-class physicians, for limited periods, to meet the needs of different governmental and private hospitals in the Middle East Countries.
The occasional visits will be financially as well as personally rewarding. Participating physicians will have the opportunity to examine as many patients as possible in considerably short periods and hence, reduce the cost to the patients and/or the sponsors. Moreover, they will be able to perform procedures or surgeries, if indicated, and if the patients need more sophisticated care, the participating physicians will have the option of referring them to their affiliated medical center.
We have assisted in coordinating several visits to the Gulf area for world-class physician such as Dr. Matthew Shapiro, Dr. James Andrews, Dr. Paul Martin, and Dr. George Ellison from UCLA. Dr. Al Davis from Texas Medical Center. Dr. Nicolas Jabbour from USC University Hospital as well as Dr. Robert Pedowitz from UCSD.
We are publishing a handbook guide that includes participating physicians autobiography, background, clinical interest, education and achievements as a reference source for our mutual clients. We will include this material on our website when the information is complete.
If you are interested in participating in this program, please let us know and we will call your office to schedule a meeting to further discuss this offer.
Please contact us at emailimc@aol.com for more information or call Dr. Amir at 310-435-3302
Home | Medical Services | Client Services |
Medical Tourism | Executive Physical Programs | Sightseeing | Southern California Links
Medical Questionnaire | Contact Us | No Frames
---
Copyright © 1998, International Medical Care, Inc.

Email comments and suggestions to International Medical Care, Inc.

This page was last updated on June 24, 2008
and is located at https://www.internationalmedical.com/ucla.html